Our team thought that we could bring people together for the month of May to spread positive energy where life begins. We wanted to gift new parents and newborn babies an orange hat to symbolize joy, love, warmth, creativity, health, happiness and kindness.
We were thrilled and overwhelmed by the amazing response on social media and together we were able to donate almost 300 baby beanies to local hospitals. We teamed up with two great hospitals in our area, Inova Alexandria Hospital and Inova Fairfax Children's Hospital. 
A wonderful community came together. So many kind people knitted, crocheted and crafted beautiful baby beanies with love across the United States to all the way in Bulgaria. Some hats were created by young people, and others were created by mothers and grandparents.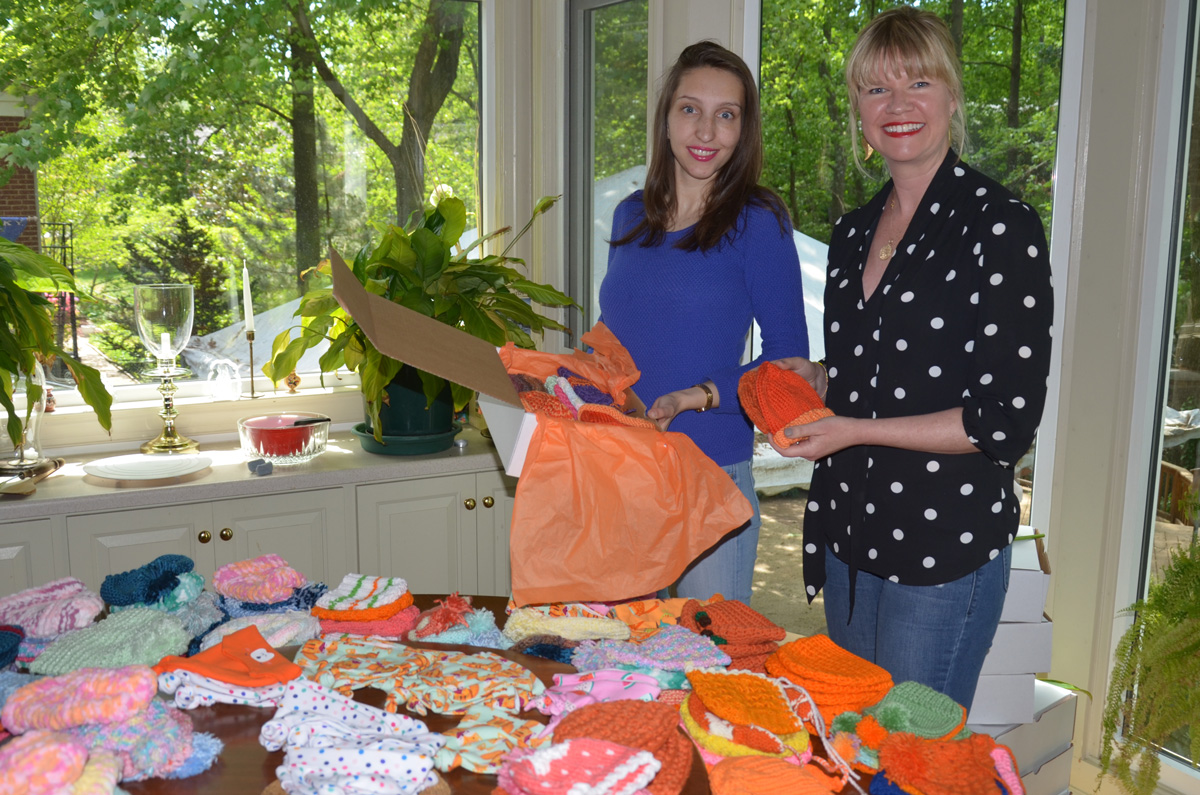 A large portion of the beanies were created by the residents and staff at Sunrise Senior Living facility in Springfield, Virginia. We befriended several of the residents and staff and enjoyed our time visiting during their Yarn Club each week.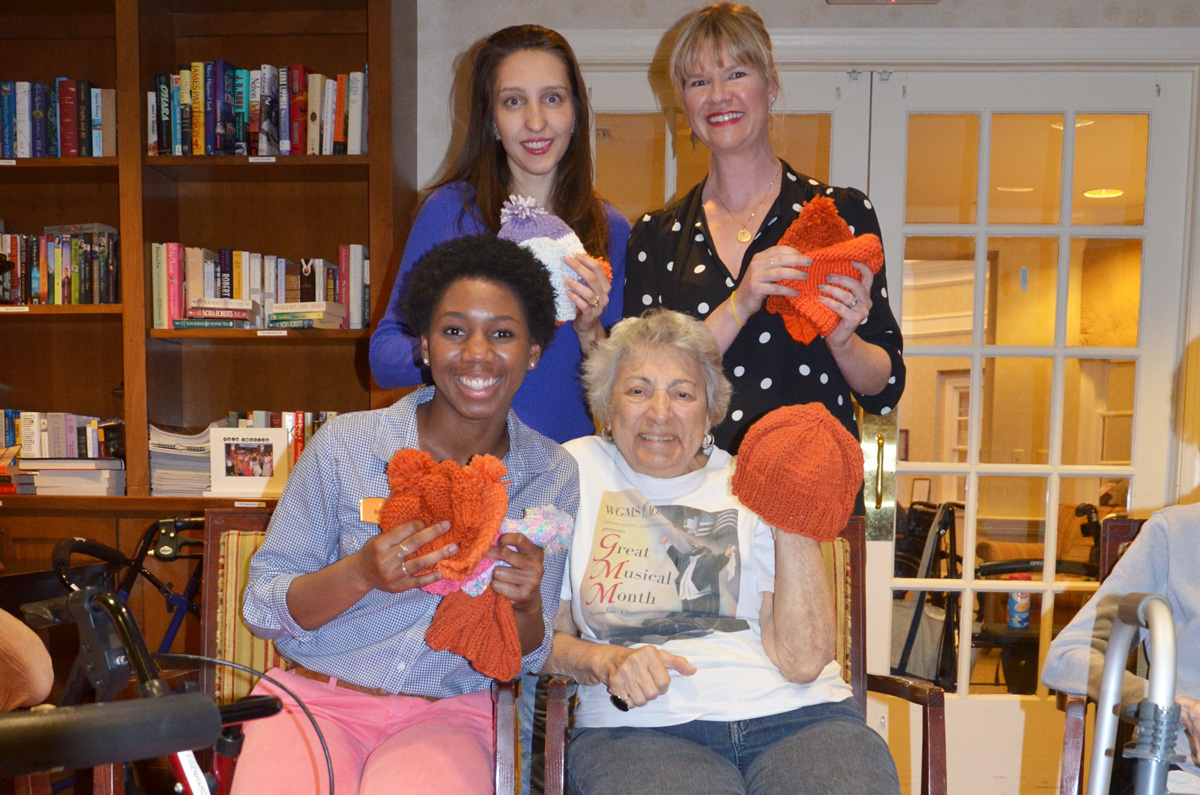 We were overwhelmed with their kindness, generosity and compassion as they donated over 100 baby beanies!!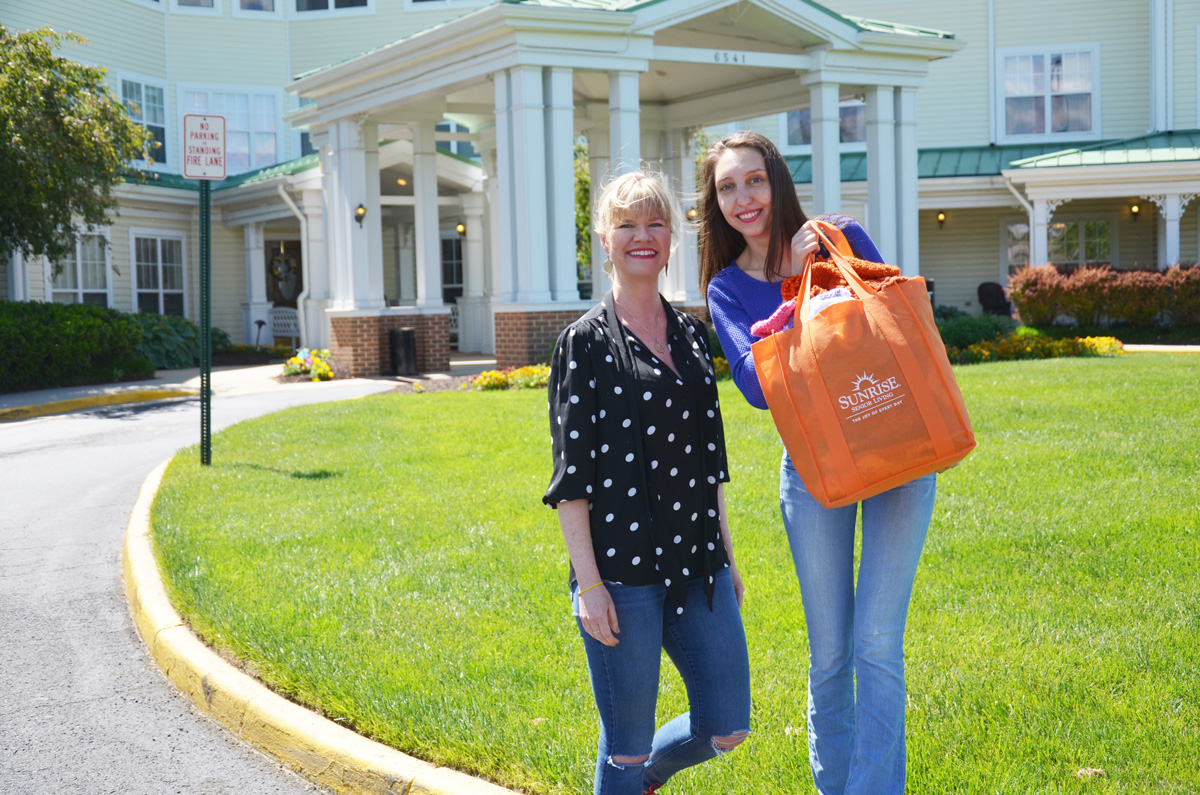 In the meantime, several other artists came together and made this hat drive not only memorable but swoon worthy. In addition, a huge thank you to the wonderful staff at Clark Construction for creating over 60 hats. Everyones work of art hats were absolutely beautiful and not to mention ADORABLE.  We were so happy to represent you and your gorgeous work.  We know that the mothers at both Inova Alexandria Hospital, and Inova Children's Hospital will appreciate your tokens of love. 
Thank you for your wonderful act of kindness! With your love, you made this Happy Orange project a great success!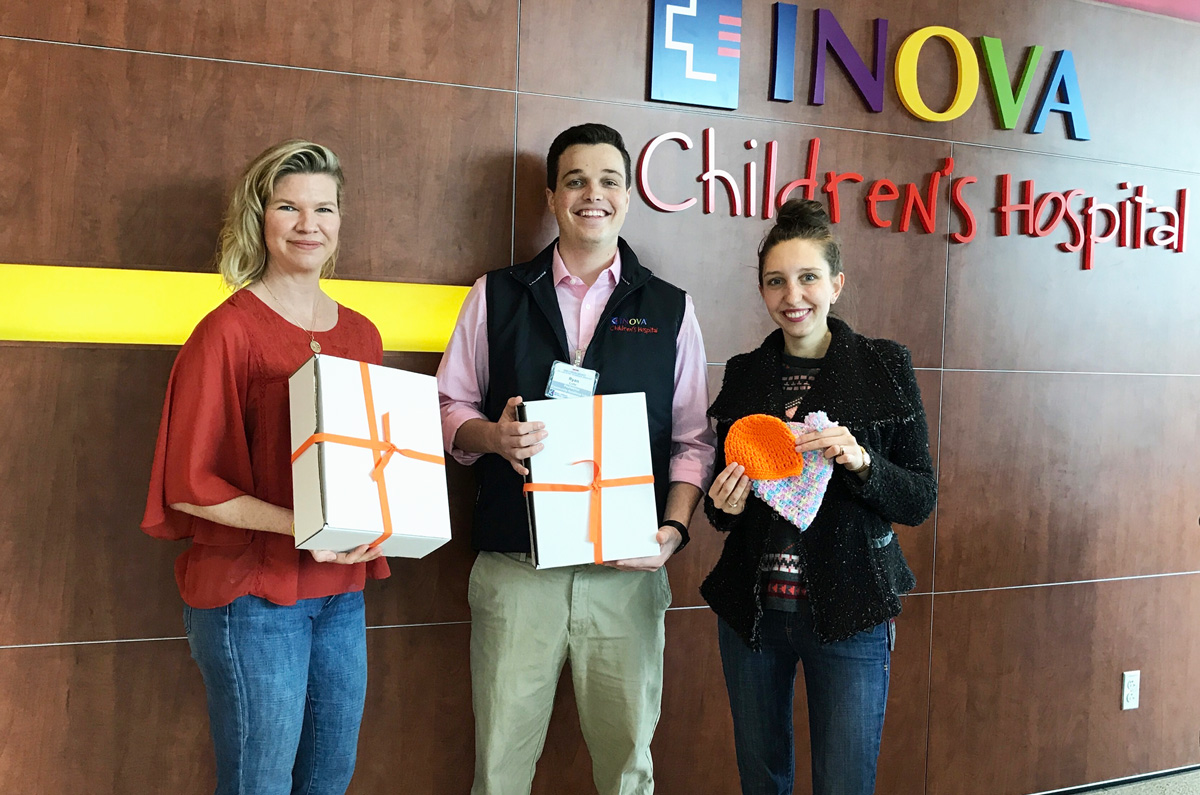 p.s. To see more pictures  of us donating the hats see our Facebook post.
Happy Orange strives to inspire global and local communities. Will you join our movement and spread simple acts of kindness? Join us and become a Happy Orange Ambassador.