We provide organizations, businesses, educational institutions, and groups with tools, ideas, art projects, and events that make our communities, workplaces, and homes a kinder and happier place. We strive to inspire daily acts of kindness through example.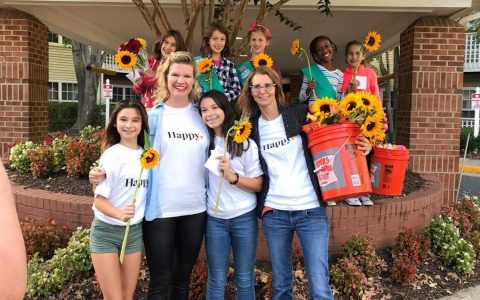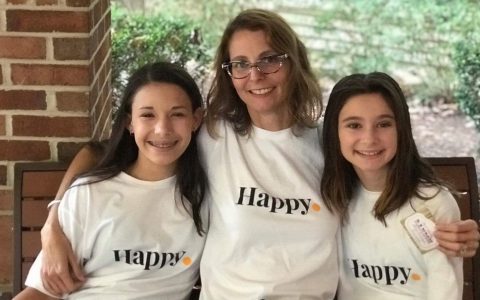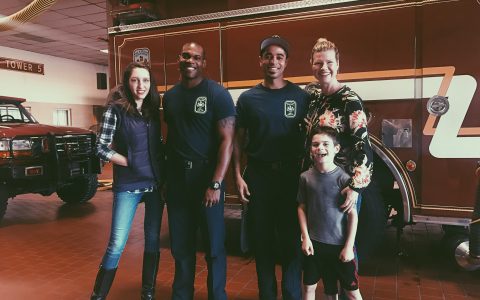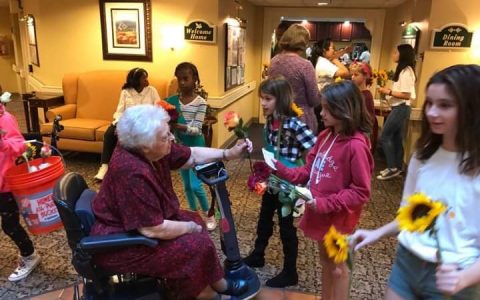 Working with Organizations
Workplace kindness builds happier and more productive teams by nurturing positive connections. It also helps promote gratitude towards everyone's role within the company. We want to help your team understand how to inspire, motivate and help each other for a more productive and enjoyable workplace.
Most people spend more time at work with colleagues during a given week than with their families at home. It is important that we enjoy our surrounding and we feel happy while being an active contributing member of the team.
While kindness comes naturally, employees don't always feel empowered or comfortable to act on it. Workplace kindness thrives best when:
Companies offer employees regular opportunities for connection
Managers prioritize gratitude and compassion within their teams
Acts of kindness are inspired and celebrated by upper management
We all know the feeling when someone does something genuinely kind for us.  Let us help you facilitate that in your organization. We provide different solutions to help your employees cultivate kindness from the inside out. Our initiatives strengthen the positive qualities that we know every person has within.
Working with K-12
Figuring out kindness in schools can be a tough road to navigate. We have come up with hundreds of initiatives to motivate your students on a path to kindness. Custom created workshops for primary and secondary school students will inspire students of all ages to search for the kindness within.
In addition, we have Kindness workshops for educators. We call it our Kindness: A Lesson Plan initiative that helps practice kindness intentionally in our classrooms and schools. During our workshops, we provide classroom activities and resources for developing a happy and kind student environment.
Our assemblies aim to foster kindness, establish a positive connection to one another and generate a happy and fun sense of community. We encourage students to actively think about the impact they have on those around them and their world.
Best of all your students will learn to become a Happy HERO within their communities! 
H-Happy    E-Empathetic    R-Respectful    O-Openminded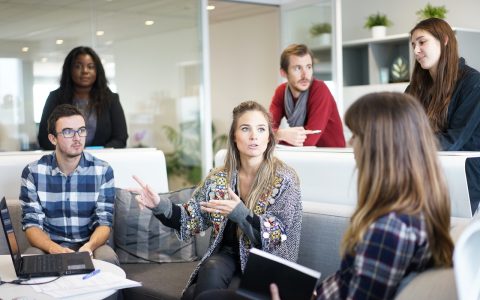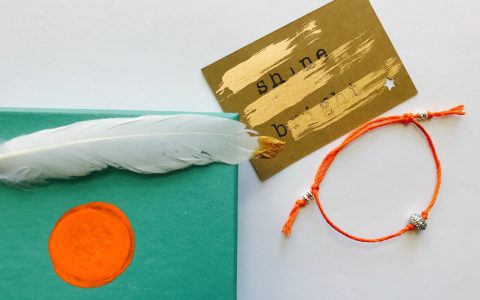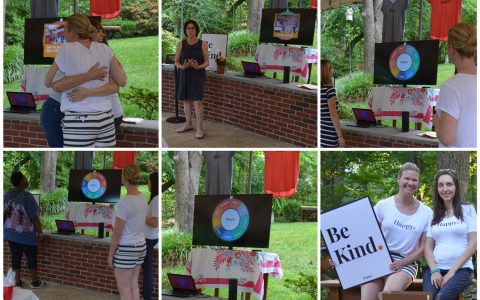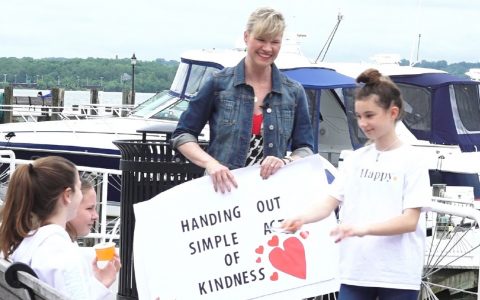 Making Events Memorable & Fun
Events are a great place to cultivate a positive sense of community and encourage and empower attendees to be kind. Our custom created products and activities can make a lasting positive impact on your event, be it a company-wide event, a conference, entertainment, community or more.
We can customize our products and develop kindness activities of your choice. Hire us and know that you are supporting a company that believes in being socially responsible. We donate 10% of all proceeds back to a charity or non-profit of your choice.
Happy Photo Booth
Happy Orange Project specializes in photo booth rentals and photography services! We serve our local communities and believe that it is all about making positive memories that will have a lasting impact. We can customize our photo booth with your branding and/or event theme. 
Happy Kindness Wheel
Our Kindness Wheel allows large and small groups, alike, to break the ice. Press the button, spin the wheel and be surprised by what simple act of kindness you may have to do.  Tell a joke, compliment a stranger, or do your best dance!  The suspense is part of the fun and we can customize the wheel with any topic you would like.  It's a wonderful way to engage groups of people by facilitating kindness and new friendships.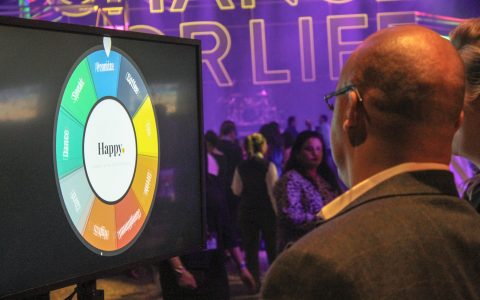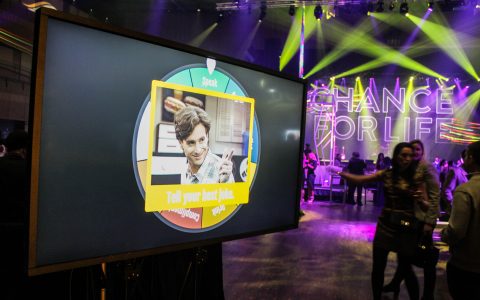 Being kind is being friendly, generous, caring, helpful and considerate among many other positive qualities. Being mindful of being kind in our daily interactions can have a lasting positive impact and make the world a better and happier place.