The Story of Happy Orange Project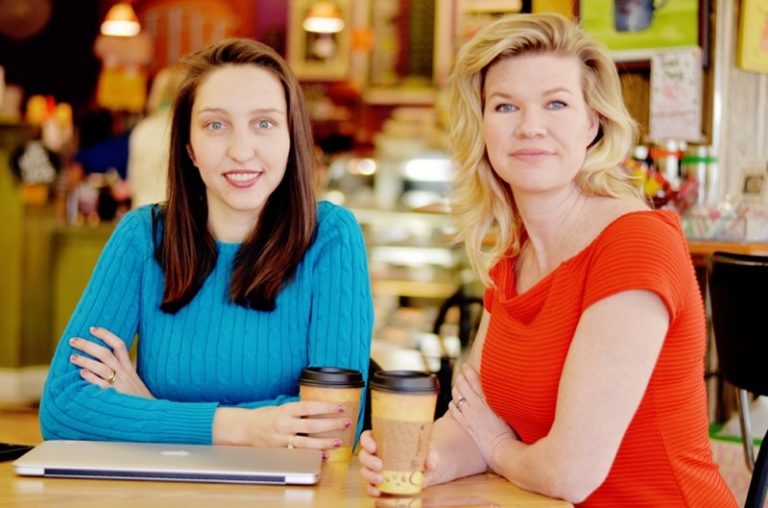 It all started with a simple act of kindness. And then it rippled…
On a sunny November day in 2016 Audrey entered her local Grounded Coffee Shop. Yes, she wanted a cup of joe, but also wanted to spread a little joy, so she purchased coffee for a few other customers behind her in a pay it forward line. This was no ordinary transaction—Audrey was on a mission to spread simple acts of kindness and inspire others to do the same.
It was a passion project that was born out of hard times in Audrey's life. The simple acts of kindness that she received during difficult times, resonated with Audrey and sparked a positive shift. Through her own experiences she had learned to uphold the saying: "Be kind, for everyone you meet is fighting a battle you know nothing about."
Audrey wanted to show people that spreading kindness is pretty darn easy. Living in the Washington DC area, it is not uncommon to be around busy people. And because everyone seems to be caught in a busy lifestyle, thoughtfulness could be pretty low on the list of priorities. Through her social media outlets, Audrey had been inspiring by example. She would record an act of kindness and share it with her friends. She was always overjoyed when someone she hadn't seen in awhile would say they were following the Happy Orange Project on her Facebook page. They were inspired by her positivity and encouraged her to continue. It meant she was reaching people that she didn't know were paying attention! It was that simple. The kindness ripple effect was in motion. One person. One deed at a time.
Audrey would often dream of creating a worldwide kindness movement. She wanted to create a community that motivated positive deeds and inspire people to join. She held this dream deep in her heart and imagination. How could it be done
As Audrey was leaving the coffee shop, she ran into an old neighbor, Galya. Once upon a time, Audrey and Galya lived door to door. They were so happy to have run into each other, because they hadn't seen each other in years! Audrey explained why she was at the coffee shop and the ladies started chatting about the Happy Orange Project. Galya had been following Audrey's kindness movement. The two friends began sharing stories. To say it was uplifting is an understatement. Just as Audrey was leaving, Galya's husband, Todor arrived and the three old friends spent another hour discussing the social impact of kindness. All three found that they had similar views and values. Was it divine intervention? It was serendipity!
Part of the discussion at the coffee shop, was how Audrey had tried building her own website to keep track of all of the good deeds she was experiencing. This is the moment where Galya and Todor saw an opportunity to be proactive. They looked at each other and kindly smiled and said: " Audrey, we want to help. Let's build a new website."
The couple had expertise in designing and building websites for over a decade and offered to build Happy Orange Project a brand new platform. A platform that could help spread the mission better. A platform that could have a worldwide impact. Galya and Todor believed in the project so passionately, that they donated their skills to the cause. Audrey couldn't believe this was happening. Were they serious?
And so the work began. Galya and Todor gave Audrey lessons in all things internet. It must be noted they were very patient and very kind. Together they had great ideas. Building the new website was inspiring them. Soon, their work had a ripple effect that went far beyond the digital realm and into the real world.
And so, through that serendipitous meeting at a coffee shop, the three friends organically became partners on a mission to inspire kindness in others.
---
We believe in the strong positive impact that simple acts of kindness have on communities worldwide. We hope our story and journey will inspire you to become part of our movement of making a positive impact one simple act of kindness at a time!
With Kindness,
Audrey, Galya and Todor